Discover Australia's best kept secret!
Are you struggling to get the best remedy for your skin? Skin breakouts are a common skin problem and can be caused by various reasons. It may be because you are using the wrong products for your skincare routine.
Well, good news! Camel milk skincare contains vitamins, minerals, Alpha-Hydroxy Acids and anti-aging and anti-inflammatory immune proteins which can help you hydrate the skin naturally and help achieve a lighter and more even skin tone.
Benefits of Camel Milk
Milk has long been used in skincare, as an ingredient for soaps and oils due to its conditioning and moisturising properties. The skin benefits from milk as it contains naturally occurring vitamins, minerals, oils and lactic acid. Different kinds of milk have their own skin-beneficial properties, however, none come close to the number of nutrients offered by camel milk. This comes as no surprise as camel lactating mothers produce about 6 litres a day and this is their calves' only source of nourishment in harsh desert environments.
Camel milk retains a similar nutritional content to whole cow's milk, with the added benefit of less saturated fat, more unsaturated fat and more vitamin C, B vitamins, calcium, iron, and potassium. Camel milk is not only a good source of natural fats but can also support brain and heart health. A cap full of camel milk contains some of the following nutrients;
Potassium – essential for bone and heart health
Thiamine – helps maintain proper nerve function
Phosphorus – to build strong healthy bones
Vitamin B2 – for converting food into energy
Browse Our Camel Milk Skincare Range
At DromeDairy Body + Skin, we try to keep things simple and focus on the main attraction: camel milk. Our products are perfect for sensitive and problematic skin as our camel milk skincare products combine natural ingredients with camel milk.
Whatever your skin type or condition, our camel milk skincare range can help to repair, protect and restore your skin's natural barrier. Our products can be used daily for natural skin nutrition and support and are suitable for all skin types and conditions.
Read More
what our customers say
Hand & Body Lotion

Your products are amazing, my daughter gets eczema and after using it for a few weeks it's cleared her eczema up.

Jessica, 42
Soap Bar

They smell amazing and they make my skin really soft!!

Anni, 34
Hand & Body Lotion

My face has cleared up of pesky pimples and it's helped improve my oily skin while still moisturising.

Danni, 18
Feel Good Collection

For anyone looking for a fantastic skincare range that smells amazing and is kind to your skin.

Tegan, 30
Hand & Body Lotion

The first face moisturiser I've ever used that not only makes my skin feel SO soft but I can see it deeply hydrates and creates a really healthy glow that LASTS!

Jane, 37
Shampoo and Conditioner

Love the shampoo and conditioner, makes my hair sooo soft.

Jean, 26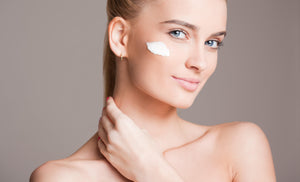 Camel milk
skin + hair care
Deeply hydrating, gently cleansing, rejuvenating and repairing - The unique combination of vitamins, nutrients, minerals and special immunising proteins make camel milk a superfood for your skin and hair.
learn more
shop now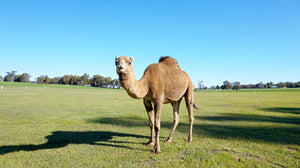 Our farm in the Perth Hills
ethical camel farm
We love what we do and want to share our passion with you. Come and experience the truly calm and loving nature of our Camels.
Our Story
Featured on Today Tonight