from nature, with love
ETHICAL SKIN AND HAIR CARE PRODUCTS MADE WITH FRESH CAMEL MILK
Camel milk is packed with a powerful mix of vitamins, minerals, anti-oxidants and essential fatty acids that act as a superfood for your hair and skin.
The beneficial effects of camel milk have long been known to ancient cultures of the Middle East. While cleopatra used it as a beauty treatment for her skin, Bedouins consume it because of its abundance in vitamins, nutrients and minerals. Fresh Camel milk is a natural protein shake with unique benefits for skin and body.
Special immunising proteins only found in camel milk have anti-inflammatory and anti-bacterial properties. Their unique molecular structure enables them to reach the lower layers of your skin and hair, making the camel milk so effective in soothing, healing and protecting your body and skin; ideal for sensitive and problematic skin, and so gentle you can even use it on your baby.
How We Create Our Products
Fresh Milk from Happy Camels
Every morning, we milk our camels while their calves drink. As we work with a trust-based method, the camel moms and babies feel relaxed around us, generously giving some of their nutrient-rich milk.
Gentle Processing with Premium Ingredients
In the next step, the pure milk goes to our skin care lab in Perth where it is blended with carefully selected ingredients such as Aloe Vera, Jojoba Oil and Avocado Oil. This is where our Camel Milk skin and hair care products are created.
Sustainable Packaging
We aim to live in harmony with nature which comes with the responsibility for our packaging. We only use recycled materials for our products and always keep an eye on new solutions to minimise waste.
We only use pure camel milk that is not treated with aggressive chemicals or high temperatures, to ensure all the goodness of the white gold goes straight into your skin.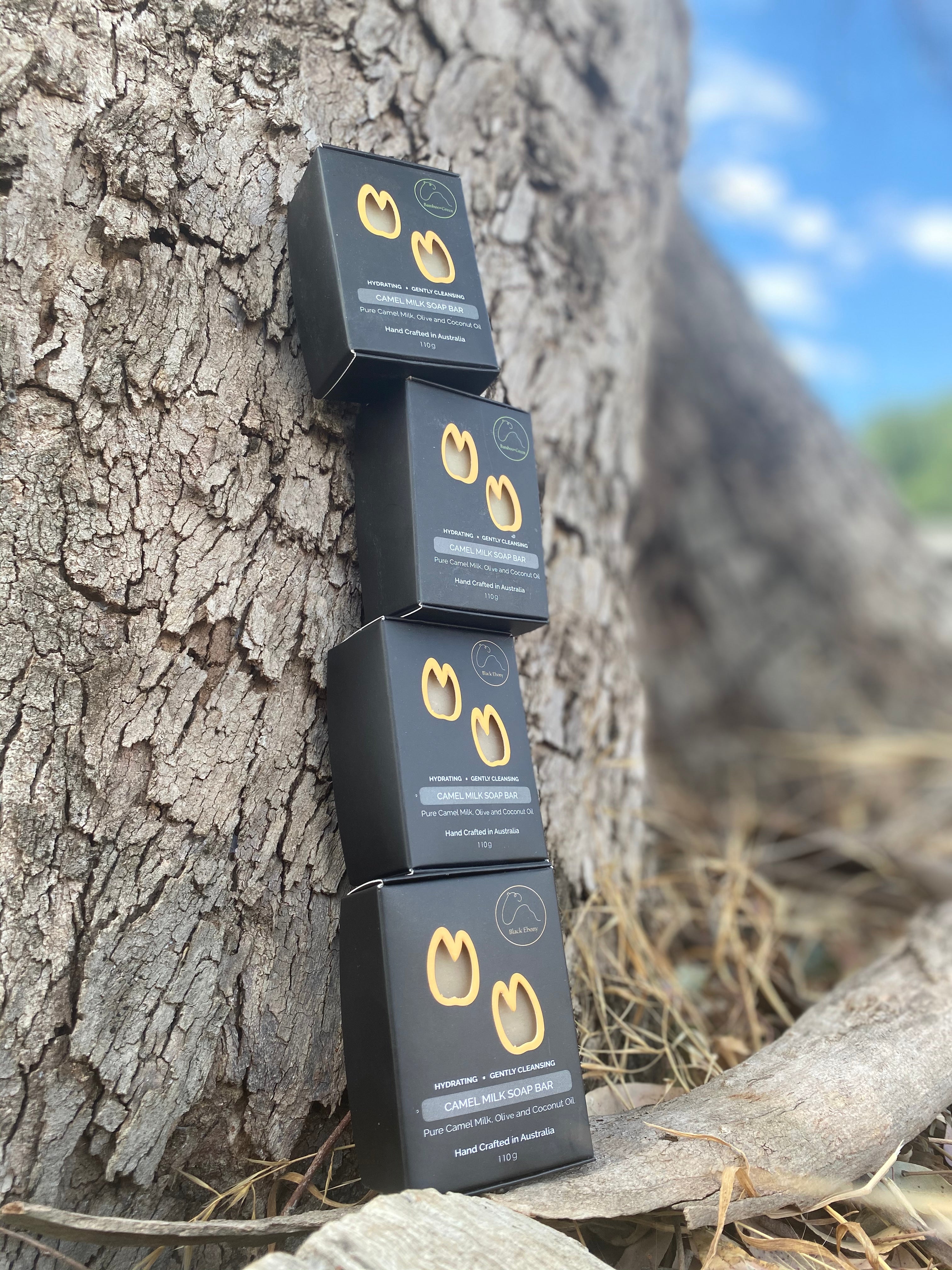 Camel Milk Soap Bar
$8.95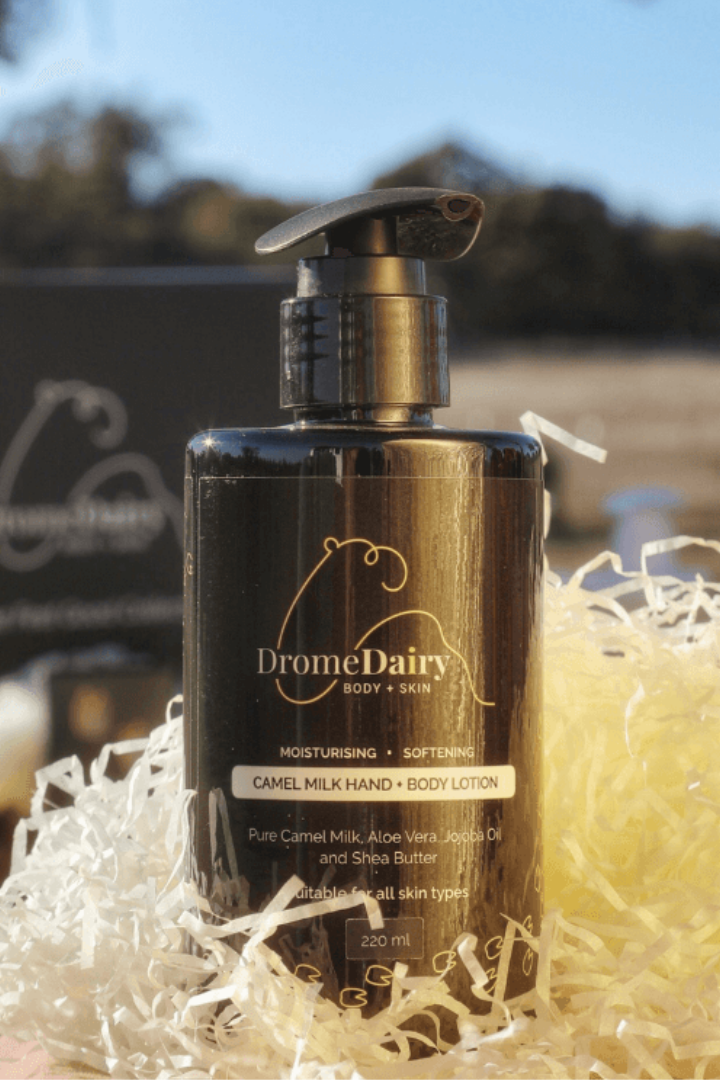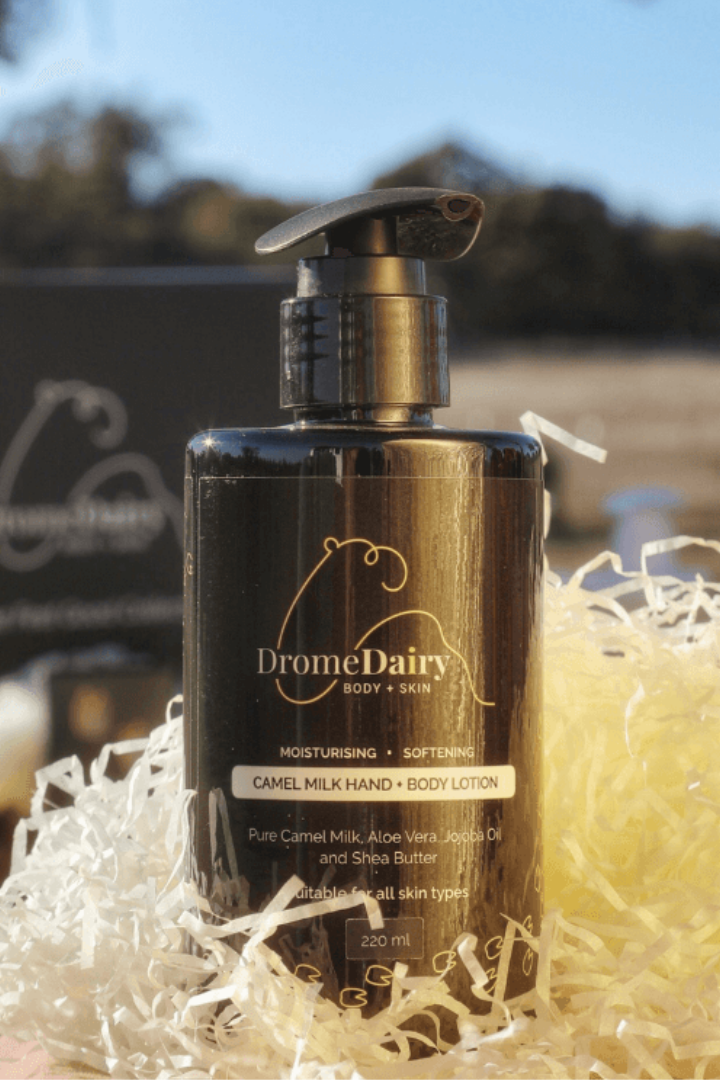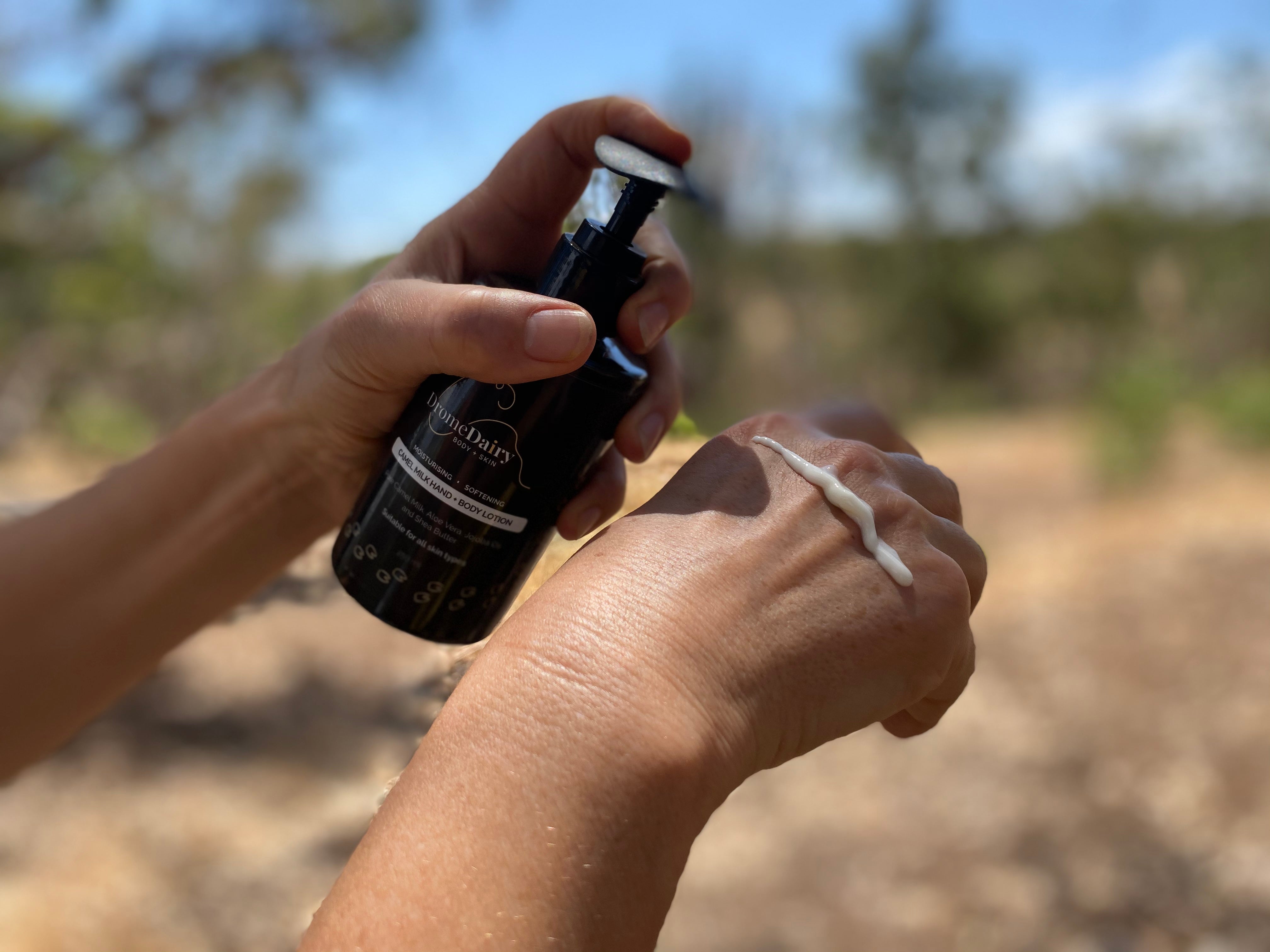 Camel Milk Hand & Body Lotion
$23.95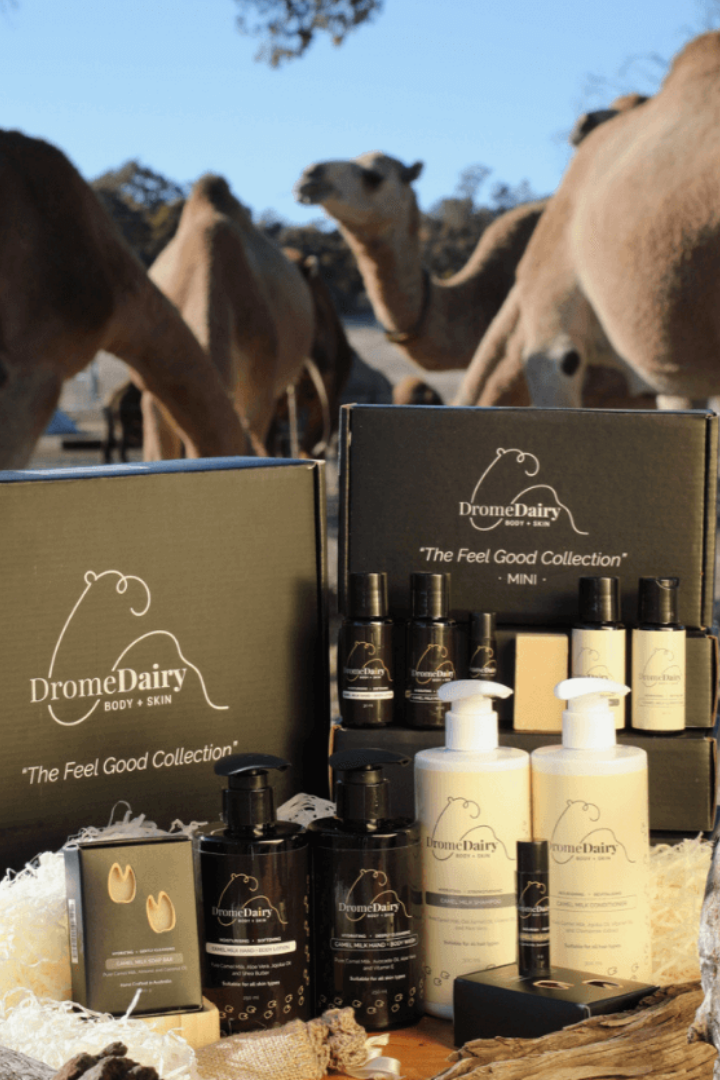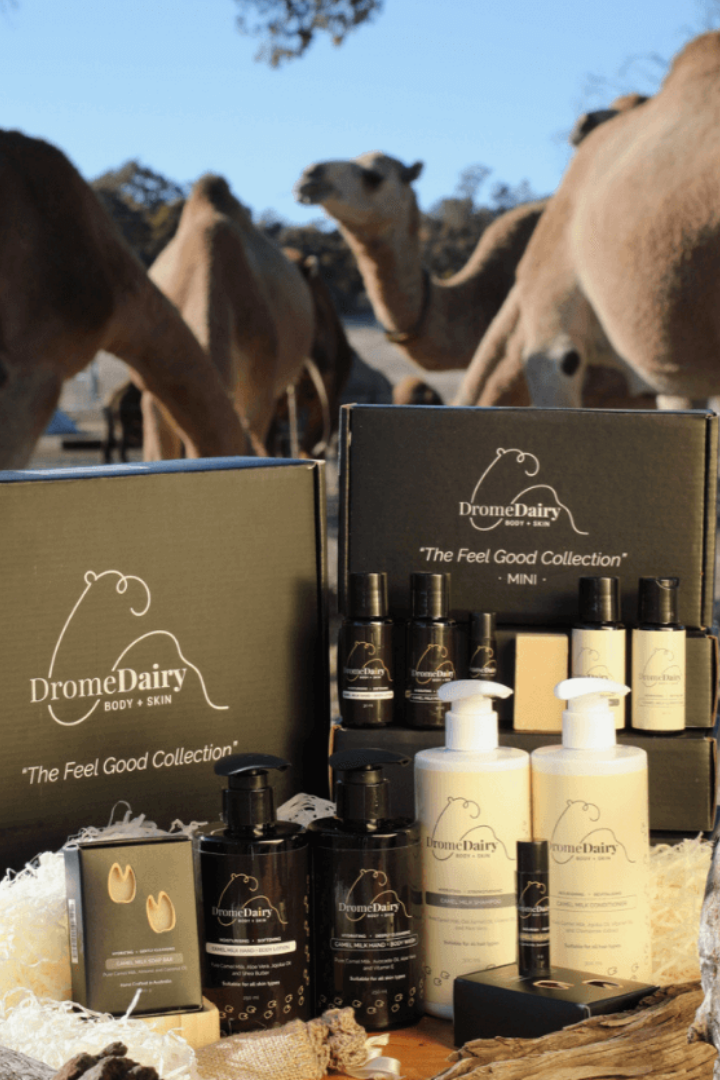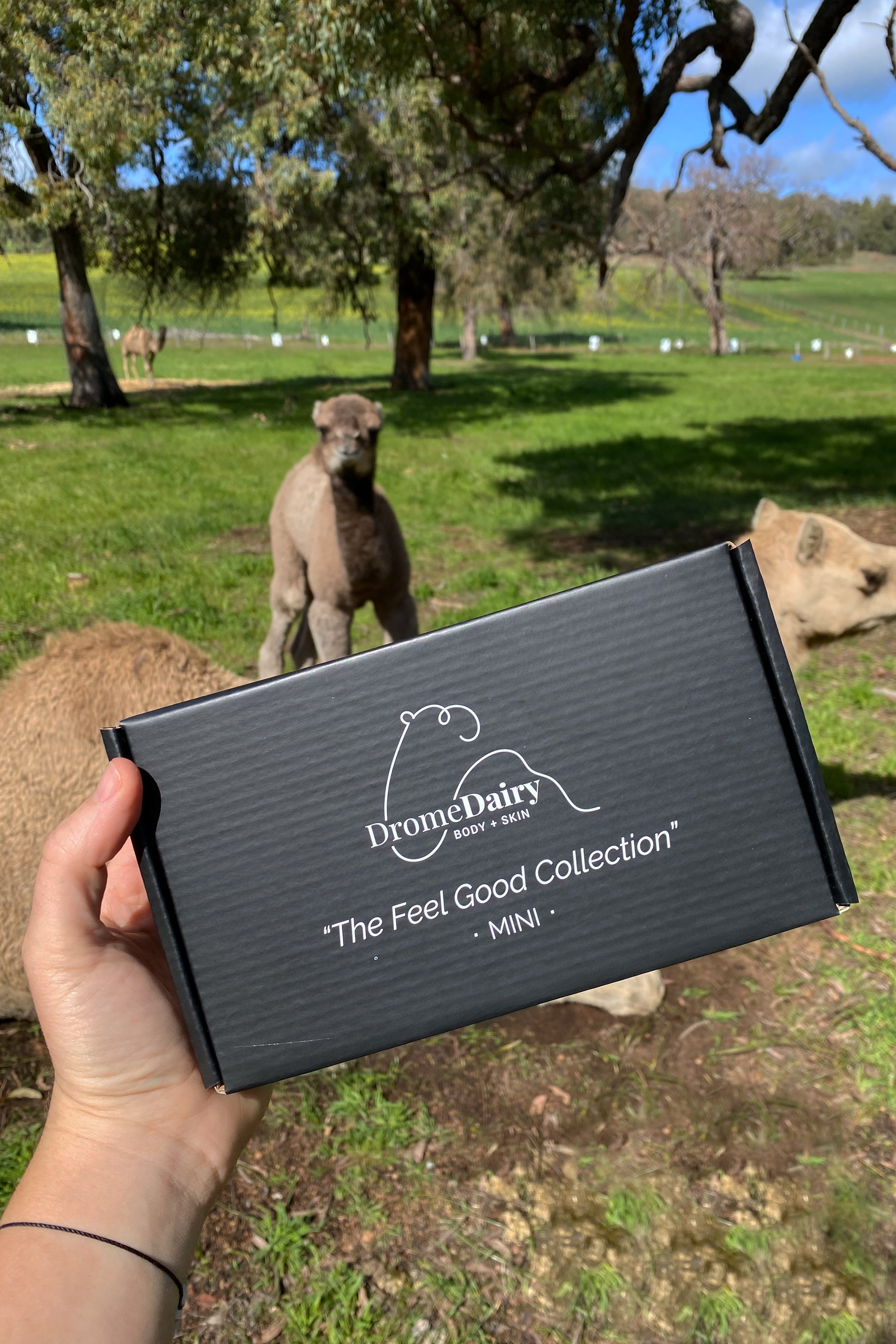 Feel Good On The Go
$29.95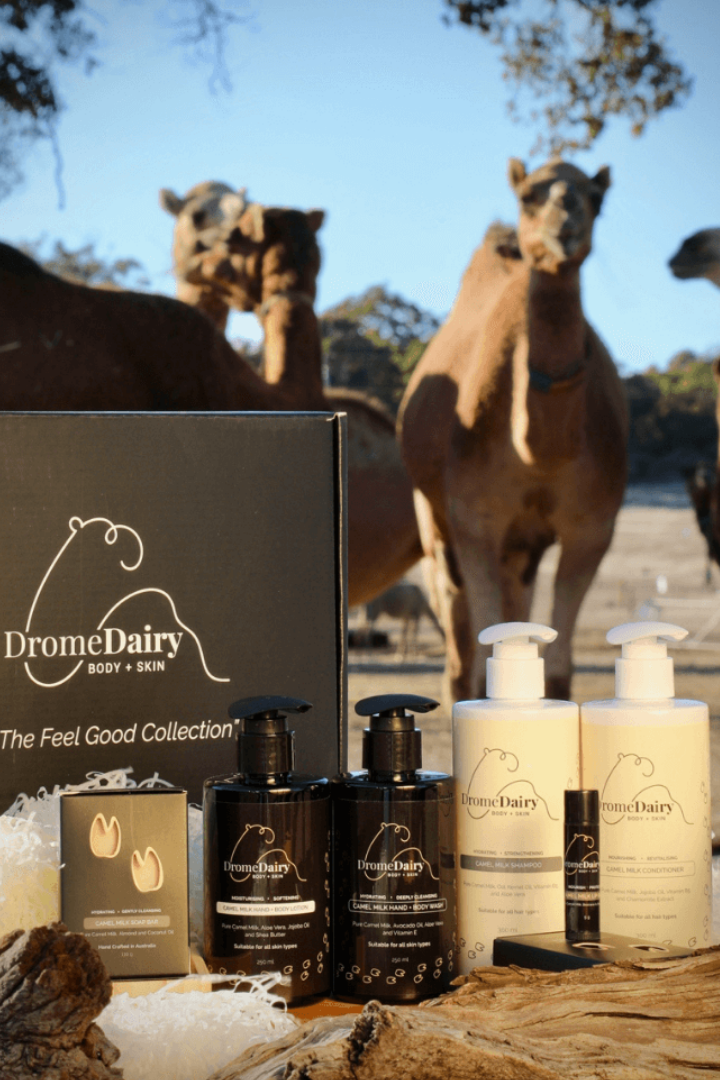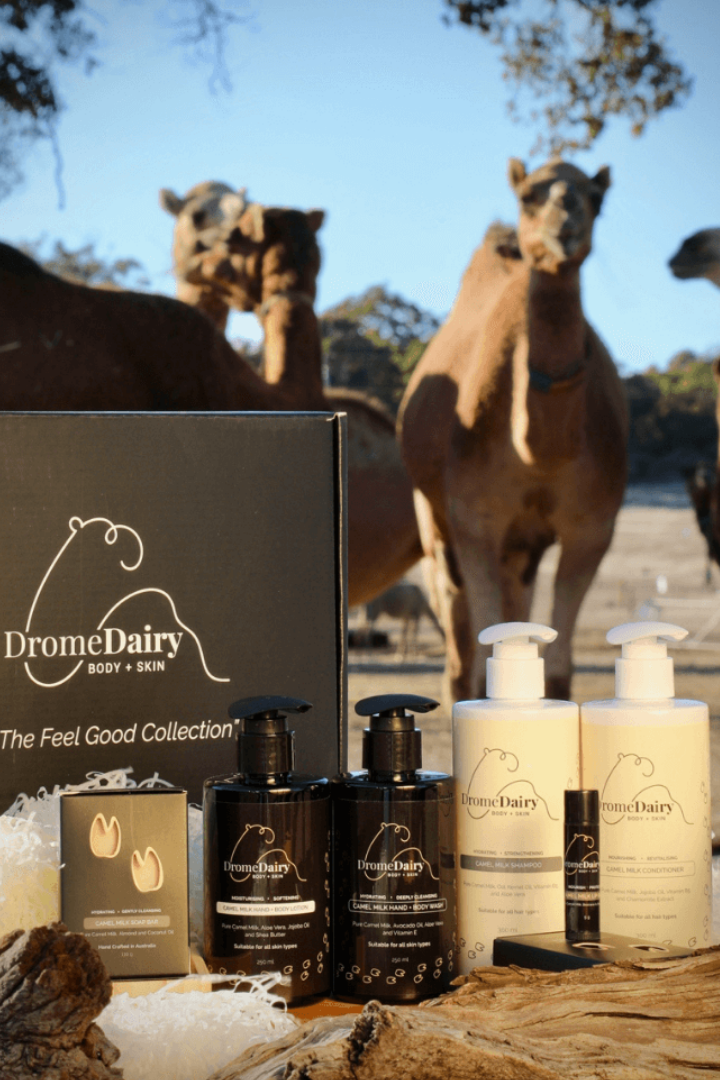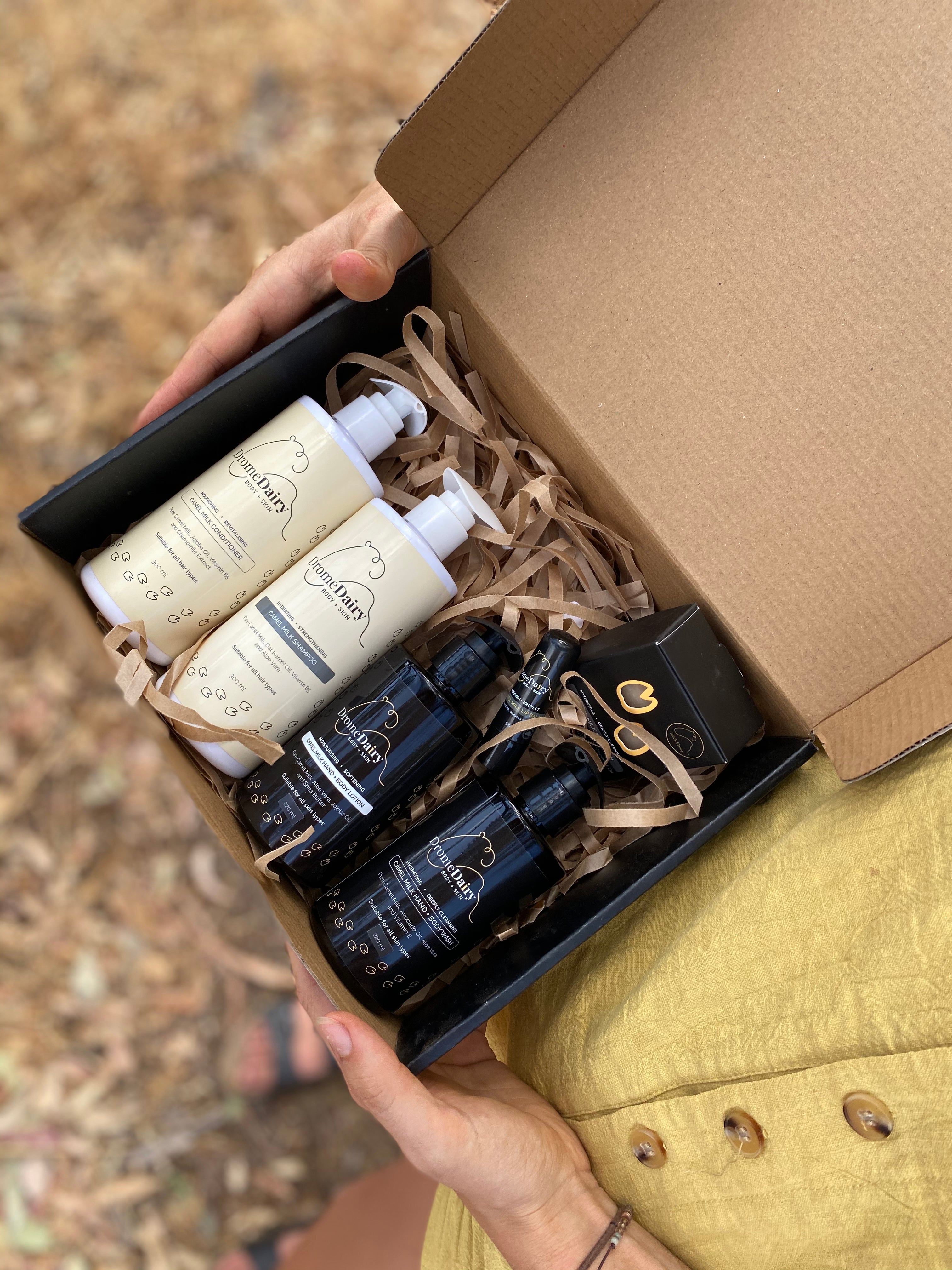 The Feel Good Collection
$94.95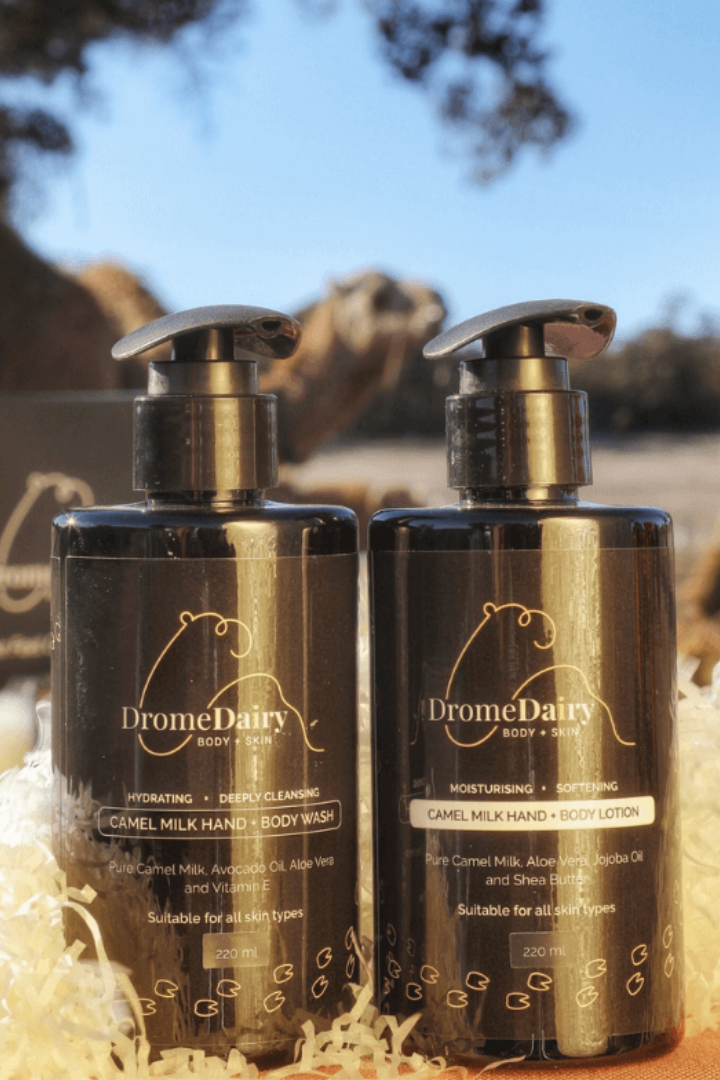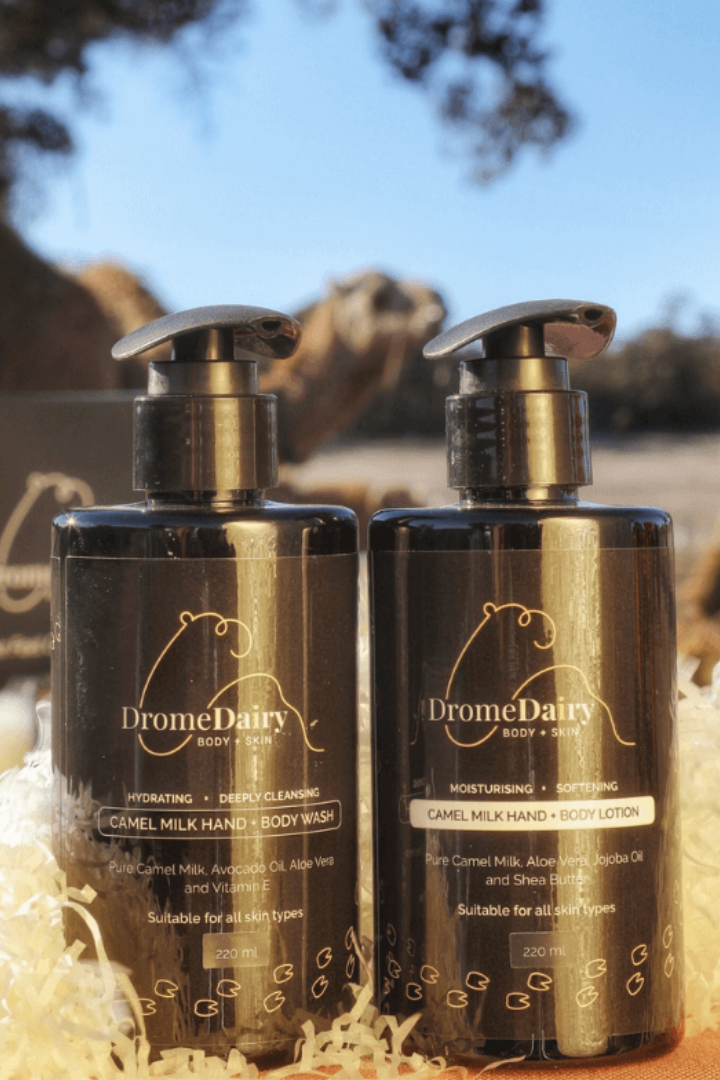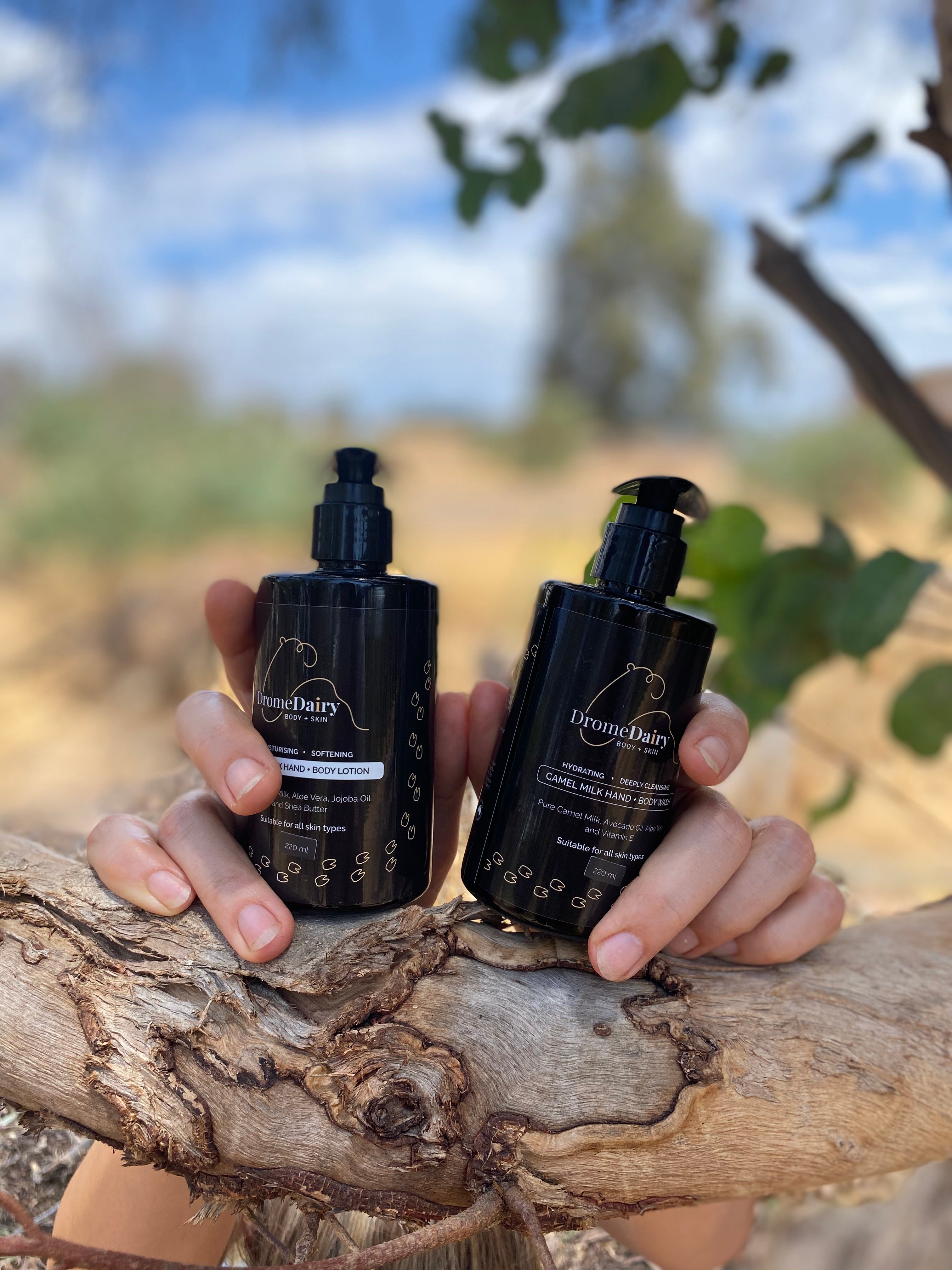 Camel Milk Skincare Bundle
$44.95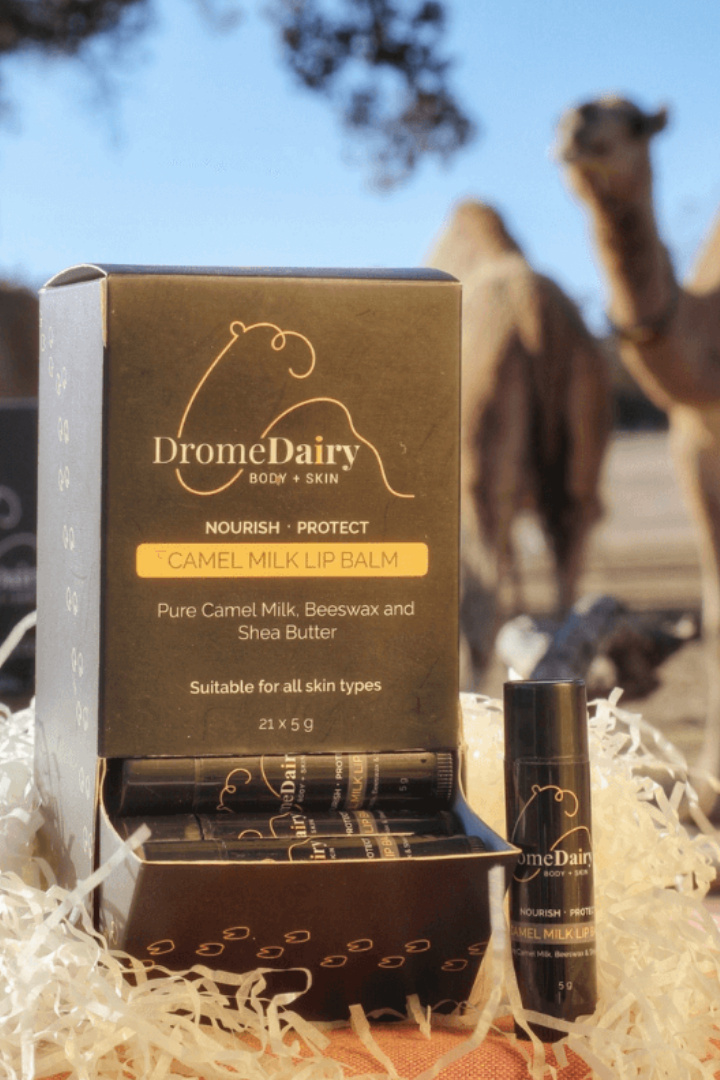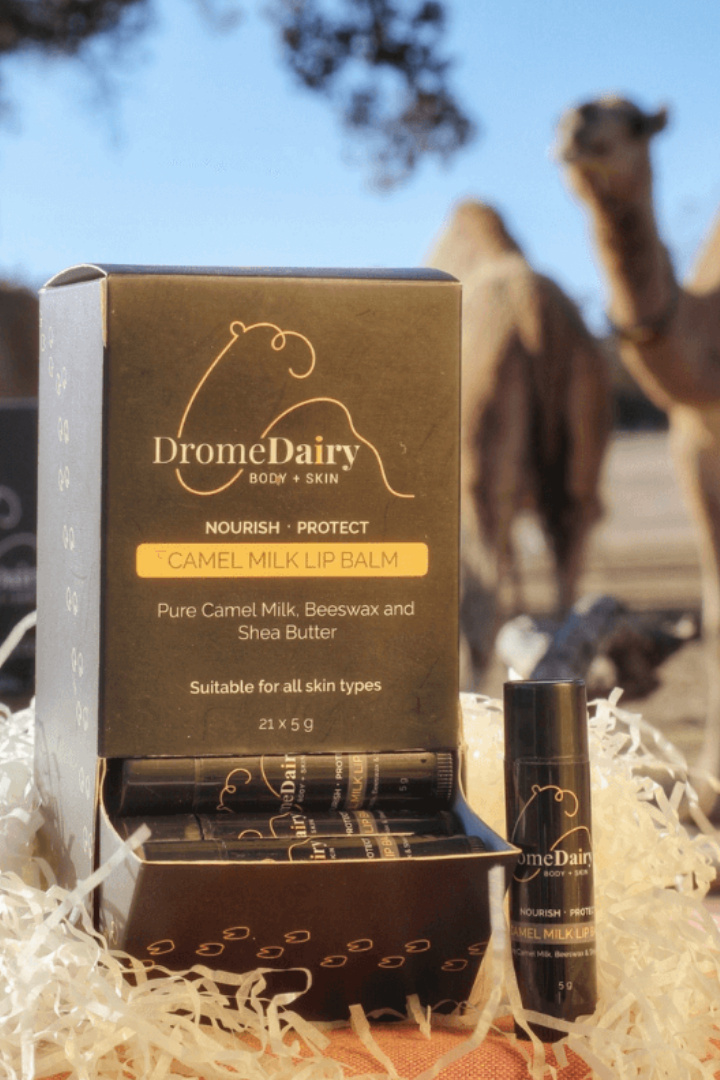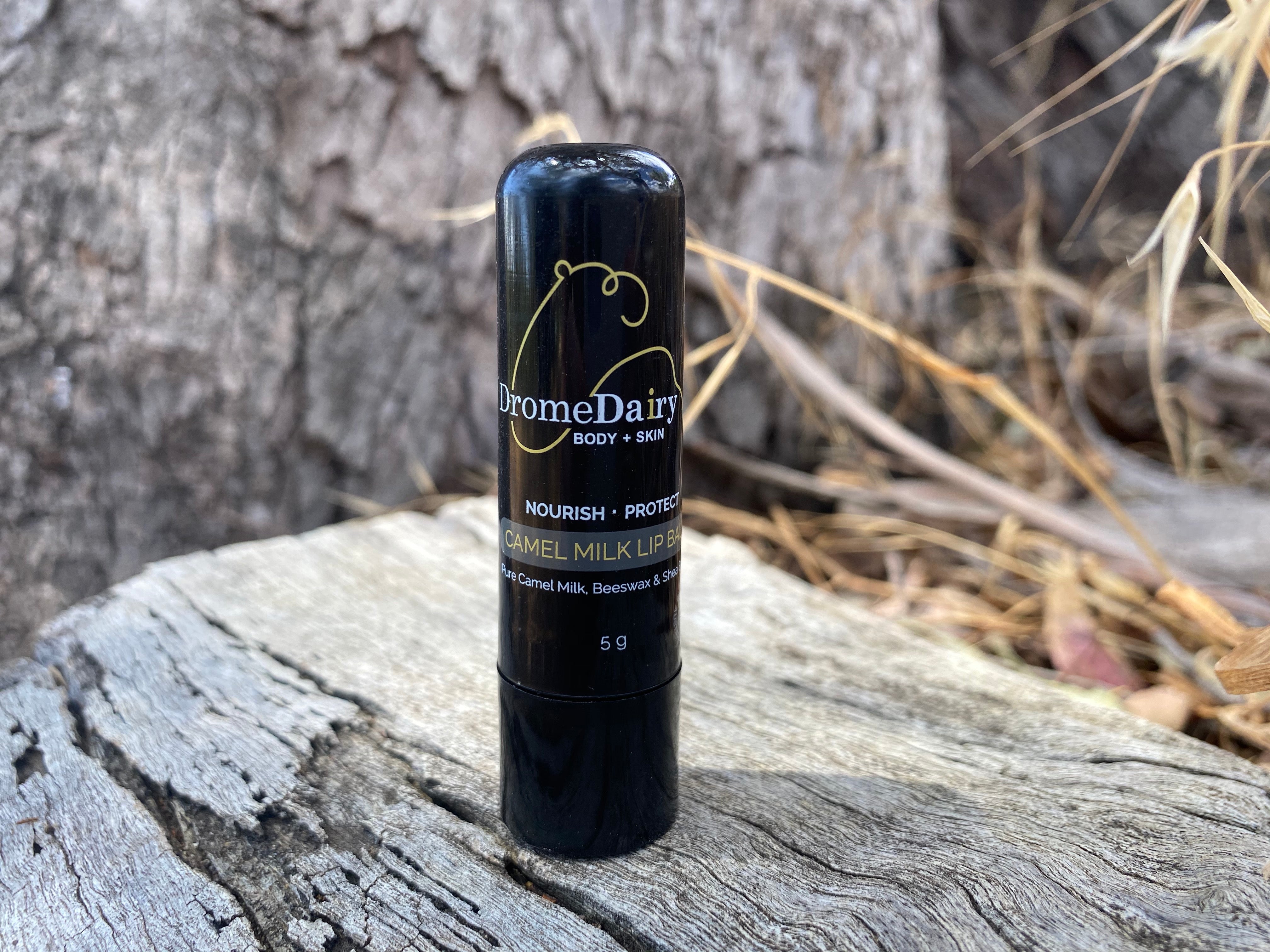 Camel Milk Lip Balm
$5.95