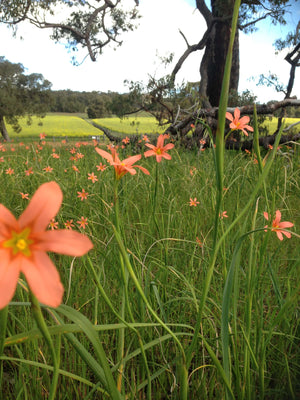 skin + hair
The feel good collection
Try the full range of gentle, cleansing and deeply hydrating camel milk products.
Shop Now
learn more
Camel Milk Body & Skin Care Products
Camel milk skin care has been around for a very long time. Lore tells us that Cleopatra herself bathed in camel milk daily to keep her skin looking beautiful and youthful. That was centuries ago, and with today's advances, we're able to move beyond bathing in camel's milk and instead integrate it into beauty products that combine with other healthy ingredients to make your skin look even more beautiful.
Cow's milk is widely used in many soaps and creams, but camel's milk holds even more benefits. When compared to cow's milk, camel milk boasts a higher concentration of alpha-hydroxy acids (AHAs) which are known to be great for exfoliating dead skin to promote the renewal of healthy cells. In particular, camel milk is high in lactic acid, which makes it extremely gentle on sensitive skin. These benefits make camel milk the perfect ingredient for a cleansing, exfoliating soap. Even the most sensitive skin will be left feeling clean and healthy.
Camel milk skin care products are also great for those with naturally dry skin. In addition to AHAs, camel milk has just the right amount of lanolin to effectively moisturise your skin without blocking pores. These great moisturising properties make camel milk an excellent base for a high-quality lotion that will leave your skin moisturised and not excessively oily. And because the camel milk is so gentle on your skin, it's also a great base ingredient for a lip balm to combat dry, chapped lips.
As if those benefits weren't enough, Vitamins C and E are also found in high concentrations in camel milk. These vitamins are excellent for healing damaged skin and producing collagen to help prevent wrinkles. The combination of AHAs, lanolin and essential vitamins make camel milk wonderful for keeping your skin looking healthy, hydrated and youthful.
Read More
---
10 products