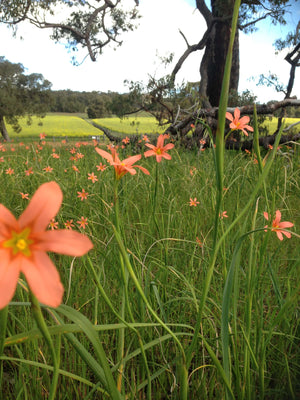 skin + hair
The feel good collection
Try the full range of gentle, cleansing and deeply hydrating camel milk products.
Shop Now
learn more
Camel Milk Hair Care Products
Camel milk isn't just good for your skin; it's also great for your hair! Camel milk hair care is beneficial for removing excess oil from your luscious locks, leaving your hair soft with a beautiful shine.
The proteins in camel milk are great for repairing and protecting your hair right down to the follicles and soothing your scalp. No matter your hair colour or type, a camel milk shampoo and conditioner are a great option.
When camel milk is combined with Aloe Vera and a healthy dose of vitamin B2, it creates a powerful, yet gentle shampoo. You can say goodbye to your itchy, sensitive scalp when you start your hair care routine with a cleansing camel milk shampoo. The shampoo will cleanse your hair and treat your scalp to significantly reduce dandruff along the way. As a bonus, frizzy and unwieldy hair becomes a thing of the past!
Finishing your hair care routine with a camel milk hair conditioner will make your hair soft, beautiful and with a glowing shine.
Your hair deserves only the highest quality products, and a camel milk-based shampoo and conditioner will leave your hair looking and feeling its best.
Read More
---
5 products